Le marché des Lices
Rennes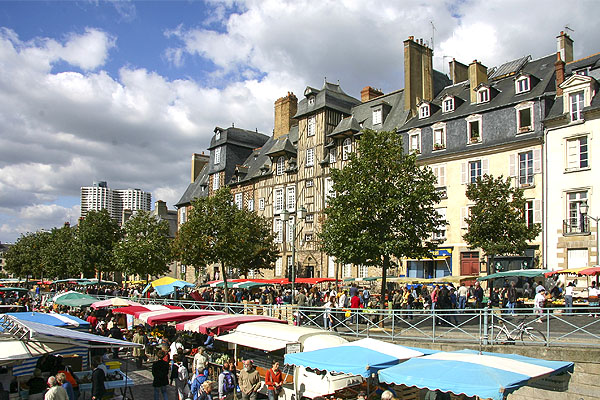 Just beneath the hotel, France's second largest market offers a feast for the senses every Saturday morning.
This local institution brings together producers and artisan food sellers (bakers, cheesemongers, fishmongers, charcutiers, etc.) as well as flower sellers.
With its galettes-saucisse, musicians, Breton dancers and surrounding café terraces, the market is a lively place and a truly enjoyable moment.