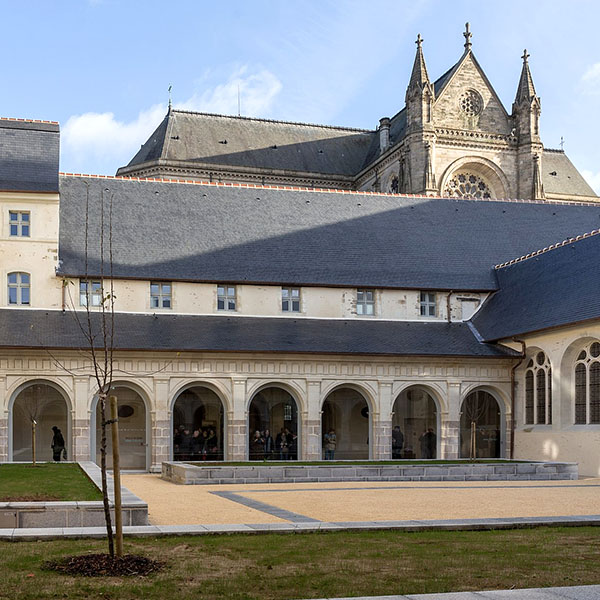 Hôtel des Lices
in the city center of Rennes
Near the Jacobins Convent
Hôtel des Lices is ideally located in Rennes' Old Town, in one of the city's most beautiful squares. Open all year round, it offers, 48 rooms with a refined, contemporary decor.
The hotel boasts two meeting rooms – video equipment is available on request (for hire by the hour or the day).
The 3-star Hôtel des Lices is located in a pedestrianised street, close to many shops, the opera house, the cathedral and multiple cinemas. Guests can also enjoy Brittany's most impressive market around the Halles Martenot market halls.

Le Mauritia hotel-spa in Pornic
Fancy a getaway by the sea ?
Our charming hotel-spa Le Mauritia welcomes you in Pornic.
Current offers
Latest news
Quand on réserve une chambre dans un hôtel, on a tous tendance à nous référer au nombre d'étoiles de manière instinctive, sans pour autant savoir ...
La signature d'un projet immobilier sur un terrain de 3,5 hectares à la Chapelle-des-Fougeretz, à environ vingt minutes de Rennes, a permis de lancer des fouilles archéologiques et de découvrir un sanctuaire gallo-romain. Réparti sur 3,5 hectares, c'est le plus grand mis à jour dans la région.