About the hotel
Hôtel des Lices is ideally located in Rennes' Old Town, in one of the city's most beautiful squares, 2 minutes walk from the new Rennes congress center (Jacobin convent). Open all year round, it offers 48 rooms with a refined, contemporary decor.
French, English, Spanish and German are spoken.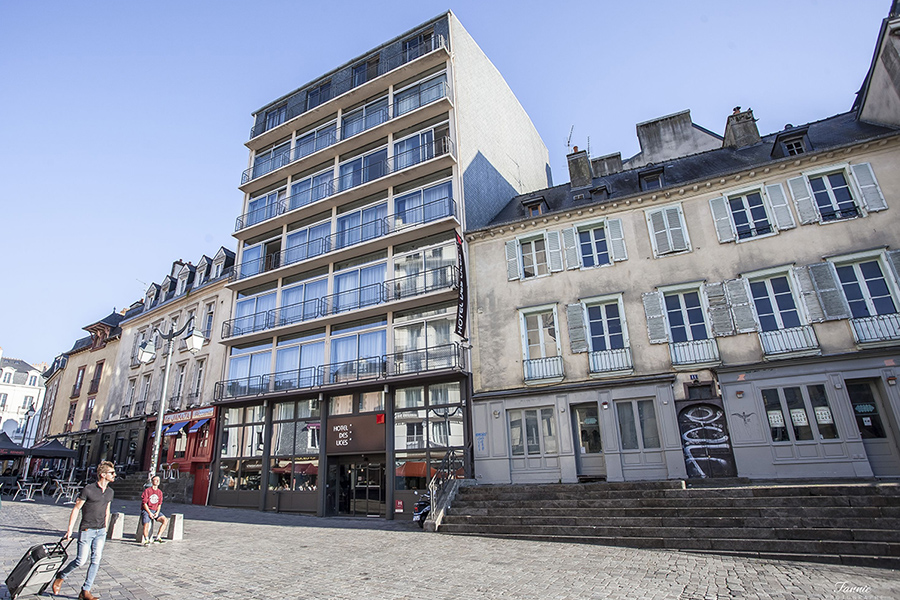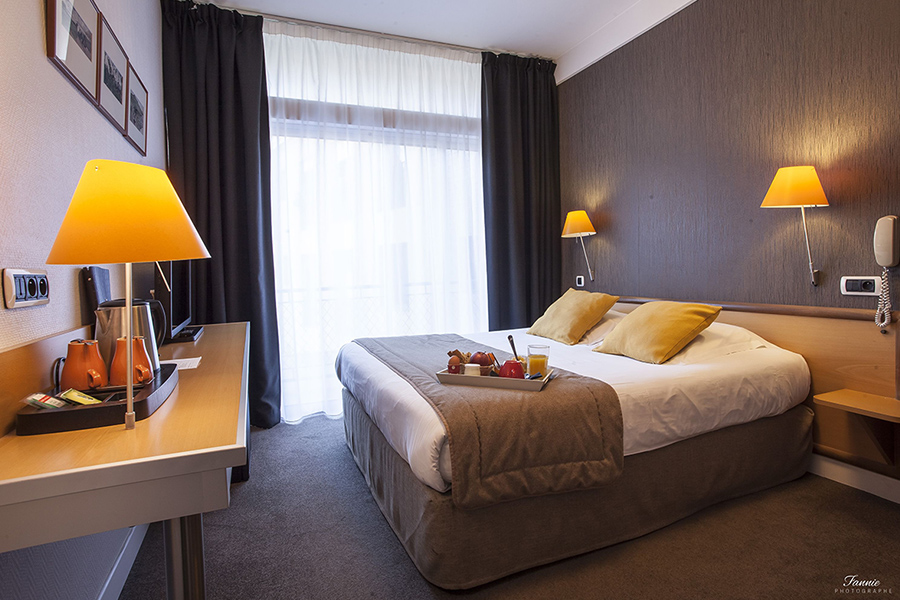 The 3-star Hôtel des Lices is located in a pedestrianised street. Thanks to a central location, Rennes' many shops, opera house, cathedral, Parliament of Brittany, Thabor park and all tourist points are within walking distance of the hotel.
Guests can also enjoy Brittany's most impressive market, the Marché des Lices, around the Halles Martenot market halls.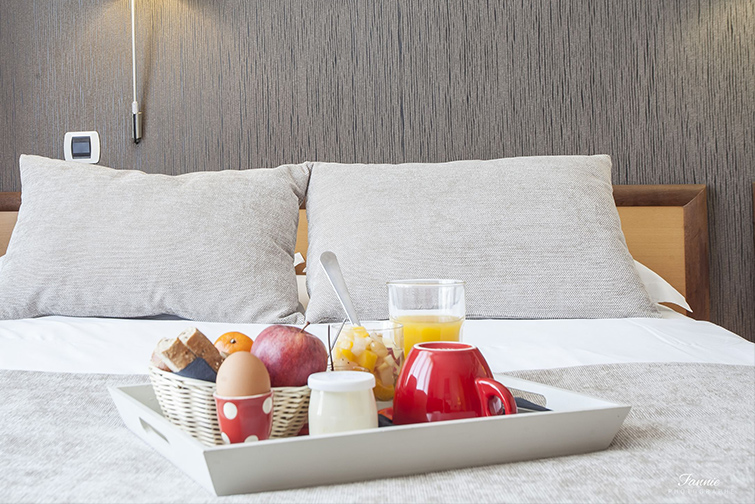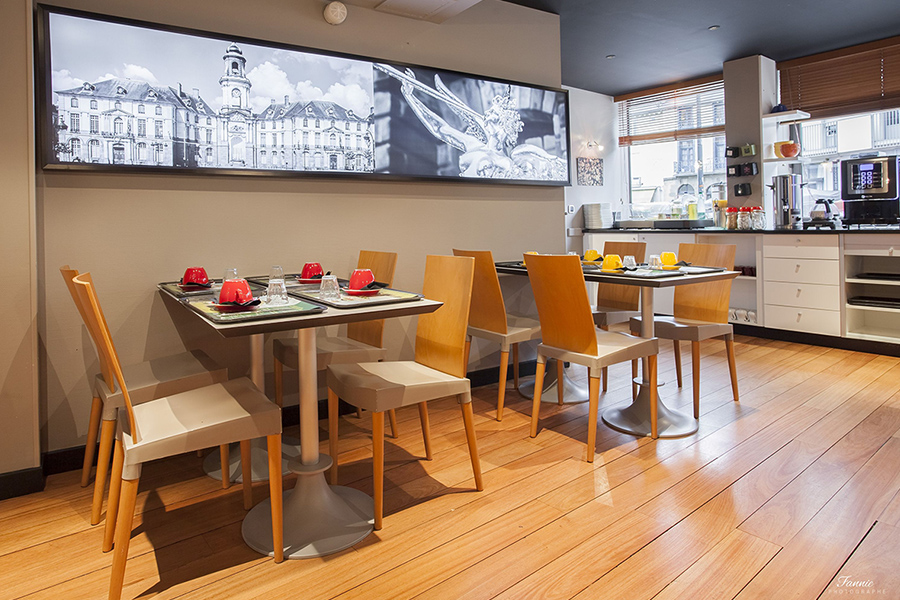 A PERSONALIZED WELCOME
As soon as you arrive at the Hôtel des Lices, you will be welcomed by a warm and dedicated team. The personalized attention you will receive cannot be matched by online booking platforms. Your stay will be marked by local advice and recommendations on Rennes attractions and restaurants.
PRECISE INFORMATION
By booking directly, you obtain accurate and up-to-date information on the hotel, services offered and availability. No more unpleasant surprises on arrival.
DIRECT CONNECTION
Your direct reservation allows you to create a direct link with the hotel. You can ask specific questions, request special arrangements and discuss your needs for a tailor-made stay.
LOCAL SUPPORT
By booking directly at the Hôtel des Lices, you support a local business in Rennes, which helps preserve the authenticity and charm of the city.